How are you feeling today?
Are you craving some time to slow down, re-focus and refuel?
I have a feeling it's time for you to indulge in some much needed self care. 
I know it can be hard to take the time and spend money on yourself when you're trying to reach your money goals. 
But, Self care doesn't always have to be expensive or extravagant treats that aren't necessarily in the budget. 
I was interested in finding more affordable ways to practice self care, so i decided to share this list with you all. You know what they say, sharing is caring! 🤗
I want to encourage you all to incorporate some of these self care ideas into your routine once a day or once a week, whatever you see fit. 
Below are 8 ways to practice self care on a budget, when you're done reading please share some of your favorite self care practices in our Facebook Group! 
This will be one of the most REWARDING things you could ever do for yourself! Focusing on nourishing the relationship you have with yourself (the most important relationship of all), will upgrade your life like no other! 
Snuggle up with a good book:
Reading is significantly good for your mental health. It lowers stress and promotes relaxation, strengthens your brain, helps alleviate depression symptoms, and allows you to take a mental vacation! Getting lost in another world and seeing inside the life of someone who's not you, even if they are fictional, might be exactly what you need to take your mind off things in reality. You can always go to your local library or even better, some libraries offer a digital alternative. 
Some other great places to find books include:
Here are some good books to read based on self care:
Try an at home manicure and pedicure: 
You don't always have to pay a professional to do your nails. In fact, DIY manis and pedis can yield the same results and are much more cost effective. Here's a video I found on how to do your DIY Pedicure at Home, for only $10 + your time!
 If you're not able to make it to the store, you can Get an affordable manicure kit like this that will last forever and a few great nail polish colors.  A great base coat and a top coat can make even $1 polish go a longggg way!
Binge watch your favorite TV-Shows:
And don't feel bad about it!! Sometimes we just need mindless entertainment, and to have a few moments where nothing is expected of  us. If you decide that Game of Thrones or The Bachelor is something you would like to whine down and watch, then more power to you! 
Journaling:
Journaling is an incredible stress management tool. Keeping a journal allows you to establish, track, and achieve your goals. And also allows you to improve the quality of your life, and helps you alleviate or eliminate pressing mental health issues like depression, anxiety, or stress. It is also a great resource to help you work through arguments, decisions, creative pursuits, and those times when your motivation is wavering.
The beautiful thing about your journal is that it's always there for you, whenever you need, no matter what you're facing! You can start by writing down everything that's on your mind right now, just let it flow and don't think too much about it. Don't know what to write? Here's some journal prompts! Or, you can check out this gratitude journal.
Make Your Bedtime Routine Feel Luxurious:
Here's some tip to spice up your bedroom routine:
Turn off your lights and light some of your favorite scented candles to lift the ambience 
Turn on your diffuser and add a couple drops of your favorite essential oil to subtly scent the room, add lavender, eucalyptus or whichever scent fits your mood!
Next, set the mood with some of your favorite music or enjoy the clarity that comes with silence. (Youtube is always a great place to find music for free.)
Do some stretches 15-20 mins before bed or try some bedtime yoga.
Put on a face mask
Pour yourself a nice glass of sleepy tea, water, or a glass of wine.
Cuddle up in your bed with a good book or watch one episode of your favorite show.
MEDITATE: 
Meditation is a means of transforming the mind. Meditation practices are techniques that encourage and develop concentration, clarity, emotional positivity, and a calm seeing of the true nature of things.It can have phenomenal healing effects on your body and mind.
Beginners of meditation might find it helpful to practice guided meditation.
Here are a few free resources to assist you:
Clean and organize your space: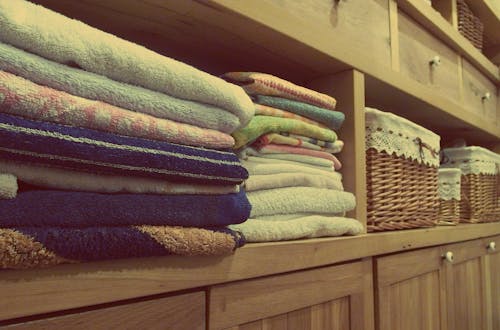 When the dishes aren't washed, the laundry isn't put up and my bed isn't made.. i don't know about yall, but I feel a tad bit off and sluggish throughout the whole day. The environment we create is a reflection of the state of our mind, and it can hint at how you've been feeling lately.  
Lack of cleanliness and order in the home can be linked to depression and stress. Yes, having a cluttered space can stress you out! Set aside some time to declutter and organize your space and see how much clarity you invite in. 
TIP: Try the Marie Kondo method of tidying up your space! 
Adopt A New Plant:
Nurturing and caring for something and watching it grow up right before your eyes  can be one of the most rewarding experiences ever! 
Some Benefits of Gardening include: 
It can give you a sense of stability 
Allows you to become a  nurturer 
Keeps us connected to living things 
Working with nature releases happy hormones 
You can relax and let go – plants are emotionless and restful
Final Thoughts
See?! Self care doesn't always have to break the bank! I would LOVE to hear some of your affordable self care tips down below! I'm always happy to hear your thoughts. (: